we want your kids to love church
That's why we are committed to creating a safe and fun environment where your children are taught about the Bible and the love of Jesus through relevant, age-appropriate services designed just for them. Our ultimate hope is to see a generation of children come to know God at an early age.

Elementary Teaching Video: October 29th
Current ELEMENTARY Series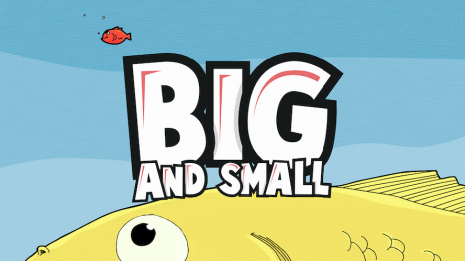 Do you ever stop and think about how big God must be? God created this whole world, all of the planets, and stars in the sky . . . God is really big! Knowing God is big can make us feel small and inconsequential. But the truth is, even the small things are a big deal to God. The story of Job will help everyone realize that even though we are small, God listens to our big feelings, God sees the big picture, God cares about every small problem, and we can also be a big help in small ways.
CURRENT PRESCHOOL SERIES
Frolic Preschool Sunday School is a play-based curriculum that helps young children experience Bible stories and faith-based storybooks in meaningful, memorable ways.
Preschool Lesson: Joseph and his Brothers
Our Focus this week: I can forgive my family