we want your kids to love church
That's why we are committed to creating a safe and fun environment where your children are taught about the Bible and the love of Jesus through relevant, age-appropriate services designed just for them. Our ultimate hope is to see a generation of children come to know God at an early age.

Elementary Teaching Video: January 29th
Current ELEMENTARY Series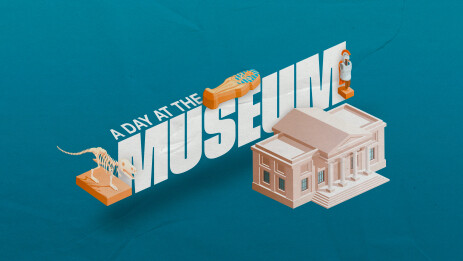 Museums have the unique ability to transform learning! Instead of merely reading words on a page, we can experience them through all of our senses! A Day at the Museum is a series all about helping kids interact with the stories of Jesus and connecting them to God. Jesus' life and early ministry helps all of us experience (see, hear . . . even taste!) and follow God in new, tangible, and real ways.
CURRENT PRESCHOOL SERIES
Frolic Preschool Sunday School is a play-based curriculum that helps young children experience Bible stories and faith-based storybooks in meaningful, memorable ways.
Preschool Lesson: Jesus is baptized
Our Focus this week: The waters of baptism show us God's love.