we want your kids to love church
That's why we are committed to creating a safe and fun environment where your children are taught about the Bible and the love of Jesus through relevant, age-appropriate services designed just for them. Our ultimate hope is to see a generation of children come to know God at an early age.

Elementary Teaching Video: July 10th
Current ELEMENTARY Series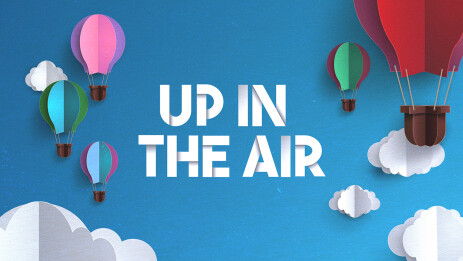 We learn about so many incredible humans — past and present — who have changed the world using their influence, their voice, their dreams, and their passion. Kids might find it hard to relate to these dreamers, though, and ask themselves, "Can God use me for something that grand?" In Up In The Air, kids will learn through the stories of Elisha that we can dream big with God, have faith in God, count on God's promises, ask God for what we need, and be used by God. The sky isn't the limit anymore . . . not with God's promises at work in our lives!
CURRENT PRESCHOOL SERIES
Frolic Preschool Sunday School is a play-based curriculum that helps young children experience Bible stories and faith-based storybooks in meaningful, memorable ways.
Preschool Lesson: Ava and the Skimpy Picnic. A book about sharing.
Our Focus this week: God can help us share with others.